Beginner
Welcome to the world of B.E.A.M robotics.
This page is for NEW people who are new in BEAM robotics. BEAM is an acronym standing for: Biology, Electronics, Aesthetics, Mechanics.
BEAM robotics is a fusion of technology and nature. The goal is to build and create small autonomous robot platform able to navigate through a rough terrain without the help of microcontroller.

This robotics was invented by Mark Tilden ( picture below )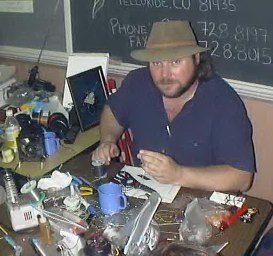 If you haven't assembled electronics before you should click on the first step
How to solder
1) How to solder
2) How to build your first robot
3) Excellent Books
4) A really helpful robot
5) Great links