My science fair
Hello, you probably wonder were the name of the web site come from?
It is simple, the original name come from android. An android is a human like robot. But in my case it is a insectoide( I don't even know if the word insectoide really exist???) The problem is that I don't like the pronunciation of insectoide so I add a r in the word. So now it is Insectro´des.
Insectro´des is also the name of my science fair project. In that science fair project I talk about BEAM robots and say that the are cheap easy to build and educational. THe main idea waws to use recycle parts. I build a lot of robots. I add 6 robots on little shelf, that was attach to my stand. I add the miniball, beetle robot, two motor walker and the one motor walker. In the middle I add two solar power robot, a symet and a photovore. I gave a small description on each robot. I also add a schematic and description of were a got the recycle parts.
With that project I won a lot of prices. I won two time the price of the public ( people who visit the science fair vote for the best project), the Petro-Canada Peer Prize for Innovation, a got a silver medal in engineering and much more. I went to the regional science fair, the provincial science fair , the Canada wide science fair in London Ontario. I went to the International Science 2001 fair in Grenoble, France with this project.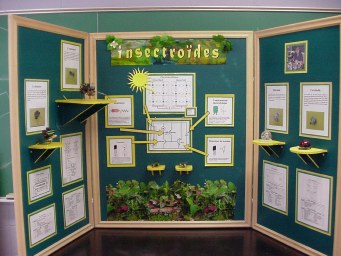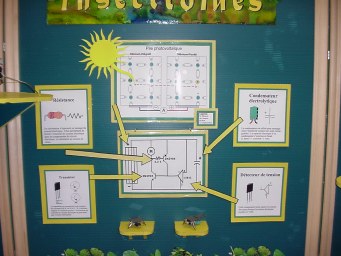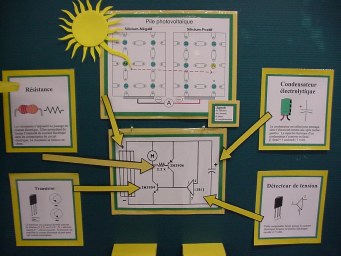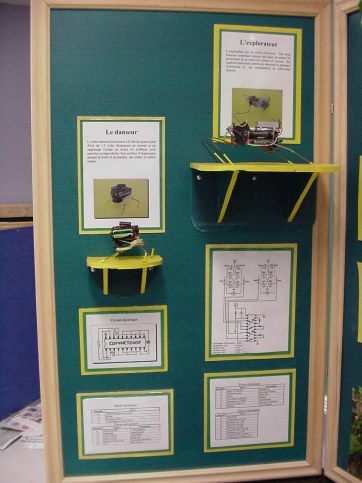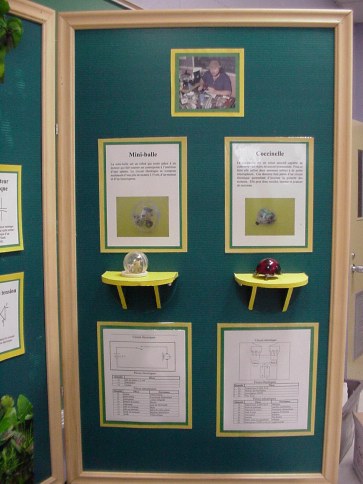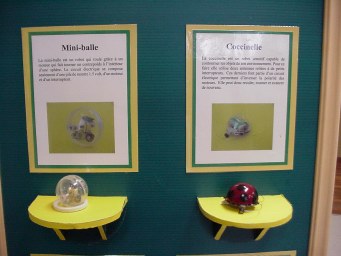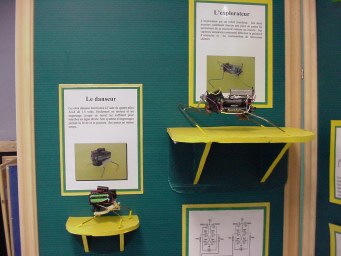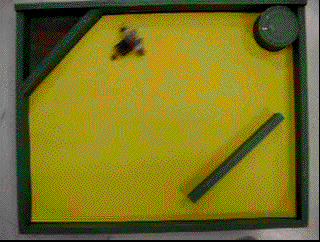 This is my Jurassic Park where I make demonstration of my